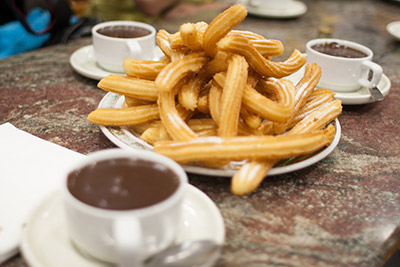 The idea for this game came out more than 10 years ago, while eating chocolate with churros in the evening. The gameplay was to suggest (through the player's commands) how the human brain can mix and gave birth concepts or new ideas from observation. It's a playable form to express the creativity.
Actually, the "i" from Sector-i comes from "idea" and "imagination". The way we have to express visually that feeling is with different coloured spheres.
When we built a simple prototype, we discovered that it had potential, but it needed to be polished and more frenetic and adictive. It's something we are accomplishing since then, in every new revision.
As a development team, Kei Party has innumerable game ideas. But we decided to start with this one because it's a project loved by us. It is our unfinished business and at the same time a tribute to those young boys with excitement who liked to fantasize about making games while eating chocolate with churros in the evening.