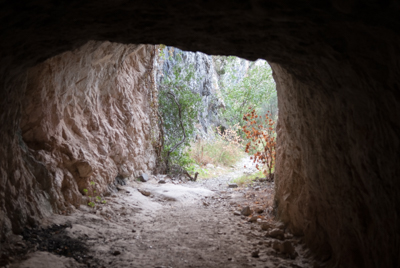 For several months we have been doing our first game but until now we had been locked in our "cave" without ourselves known, just focusing on the development of it and leaving for the final part to create our website and start talking about our game to everybody.
After thinking we saw that it was a mistake and that the communication should begin the sooner the better because creating a community and get your game is known takes time. If you wait to have it completed for start possibly have to wait months until starts to be known, also the opinions that people can give to you are an invaluable resource.
You may think you have the best game in the world but showing it you will receive the opinion of the people and will help you have a more realistic view of your game and what is wrong with him, friends and relatives usually do not work because they always say your game is the best, and if you wait until the game is finished may be too late to implement necessary changes.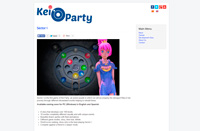 Here are the steps we followed:
Find a name for your company and make sure that the Internet domain name is available, if not available it would be best to find another name. To find the domain name you can use any domain registrar or hosting company which usually have a form in their website to determine if it is available for registration. It would also be good to make some searching on Google with that name to see what results Google returns and if you want to appear among the results.
If apart from the website of the company you want to have one for your game you should repeat the same steps but with the name of the game. In our case we decided to create sections for our games within the web of Kei Party instead of having their own website for each game because maintaining two sites takes more work and being only two people is something that we can't afford.
When creating your website don't make it from scratch, as a teacher of mine said "why reinvent the wheel if it is already invented", it is tempting to begin creating an amazing website from scratch but remember you're here to do games and not websites. Use a CMS like Joomla!, Drupal or WordPress.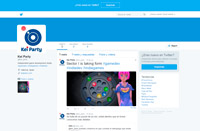 Once you have your website you should create accounts for social networks but as with the website remember that then you have to add content, not create an account in each and every one of the existing social networks if you later not be publish content and regularly review these accounts. In our case we have chosen Twitter and Facebook, Google Plus has come to us a little imposed by the need to create our YouTube channel.

Special mention for YouTube. Create a YouTube channel because there is no better way to show the people a video game.
Once you have all this work really begins, create content to attract people. You can create a diary of your development on yout website and go posting your progress, will serve in the future as a record of the development of your game and see what you did right and wrong. Publish news, videos, images of your game and share them on social networks for people to get to know you. If you want to reach a lot more people write in English.
And most important, post content regularly, if you publish five articles in a day but then you spend months without posting anything in the end people stop visiting your site or follow on networks and your game will be forgotten.
Finally I wanted to mention that we are not experts and possibly can be done better. This article is only our opinion and experience, we work every day to learn from our mistakes.